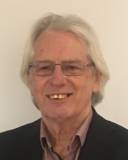 Future Horizons provides timely and useful industry analysis and consulting services on the global semiconductor industry, from the underlying science and technology to the manufacturing and markets.
Industry Tweet ... "We need more Malcolm Penn's"
"No device, no invention, however ingenious, can survive without a market" … 'Revolution In Miniature, history and impact of semiconductor electronics' by Ernst Braun & Stuart Macdonald, Cambridge University Press
Silicon Chip
Industry awareness workshop, 6 June 2023, London, England. Click here for details.  Also available privately on customer's own premises.
Outlook for 2023
See here for the lastest update webinar highlights reel, held in May 2023.
2022 F'Cast Revisited
How we got both forecasts right
SC Monthly Update
A C-Suite favourite, on the market outlook and forecast. Everything you need to stay informed
FH Monday
For a review of what's been happening the previous week. Click here to view