About Us
Follow Us
About Us
With more than 55 years experience in the global semiconductor industry, from the first commercial IC, our insights and expertise is widely considered to be the best of its kind.
Established in April 1989, Future Horizons provides semiconductor and electronics industry consulting, market research reports, training and business support services for use in opportunity analysis, business planning and new market development. Emphasis is placed on the world-wide microelectronics industry, and the European market environment.
Together with its wholly-owned, Moscow-based subsidiary East-West Electronics, Future Horizons is also the world's leading market research consultancy on the Russian and East European electronics industry.

Company Registration Details
Company Name: Future Horizons Ltd
Registered Office: Venture House, 27-29 Glasshouse St, Soho, London W1B 5DF
VAT Number: GB 522 9531 52
Registration Number: 4380991
Read the latest news around the web Malcolm Penn, CEO of Future Horizons
Meet the Analysts
Malcolm Penn (Founder) – Chairman & CEO
More than 55 Years experience in the global electronics and semiconductor industry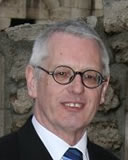 2018 - Present Non-Executive Director (NWF, semiconductor foundry)
2016 - Present Advisory Board Member (ATREG, Fab and cleanroom disposition advisors)
1989 - Present Founded Future Horizons (Industry Analyst)
1982 – 89 Founded Dataquest Europe (Market Research)
1980 – 82 System House (ITTE Component Engineering)
1969 – 80 ITT Semiconductors (Logic, DRAM, ASSP)
1966 – 69 Electronic System Design (Test & Measurement)
1962 – 66 Electronics Degree (Industry/London University)
Professional Musician (Various London R&B Bands)
Sergey Orlov – Executive Director, East-West Electronics
Over 30 Years experience in the Russian electronics and semiconductor industry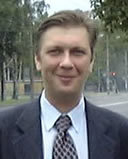 Project Manager Amsovinvest, one of the first Joint Venture companies in the former USSR
Future Horizons Account Manager, Amsovinvest
Executive Director East-West Electronics, a wholly-owned subsidiary of Future Horizons
Since 2001
Marketing & Commercial Director of Elint SP (previously Electronintorg), Future Horizons' Russian affiliate
Mike Bryant – CTO & Chief Scientist
Over 45 Years Experience In the global electronics and semiconductor industry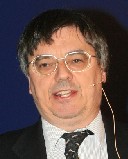 Hewlett Packard, Telecommunications Division
Audio & PCM Test Equipment & Large Scale
System Performance Monitoring Software
Fujitsu Microelectronics, Analogue & Digital VlSI ICs For ISDN, Voice Data Compression, X 25, Frame Relay Controllers & Telecommunications Systems/HDL & Logistics Synthesis
Westell, ADSL & HDSL Modems, High-Performance ATM Switching & Network Interface Cards, SNMP Based Management System (DSLAM)
Soundcraft, Professional Audio Mixing Equipment Using High-Performance DSP/24 Bit A-D & D-A with Ethernet, ATM, USB, Firewire, Bluetooth, ADAT & TDIF Interfaces
European Commission, External Expert Project Reviewer