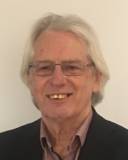 Semiconductor Market Research, Industry Analysis and Due Diligence Reports
Unrivalled knowledge and understanding of the semiconductor industry. About Us.
In the industry for the industry, Future Horizons provides semiconductor market research, industry analysis, due diligence and consulting. Our industry information and semiconductor training workshops and forums are widely considered to be the best of their kind. Emphasis is placed on the world-wide nano/microelectronics and electronics industry, and the European market environment. Contact and affiliate information.
IEF2015 International Electronics Forum
Details to be announced, please check back for further details. or email forum@futurehorizons.com
----------------------------------------------------
Enable450 Newsletter 
The Enable450 is funded by the European Commission under Objective FP7-ICT-2011-8. It has the view to coordinating and supporting standardised actions and preparatory work by the European research, equipment and material companies for the transition to 450mm wafer processing. Learn more
The Russian Fabless Semiconductor Report
The Russian Fabless Semiconductor Report is an industry first, this report identifies the top fabless IC design houses in Russia together with their competence and skill set capability. To receive further details email mail@futurehorizons.com
Get In Touch
Future Horizons Ltd
44 Bethel Road
Sevenoaks, Kent
TN13 3UE
T: +44 (0)1732 740440
F: +44 (0)1732 464270
Follow us Twitter, Facebook and on LinkedIn
E: